Summer is right around the corner and it's time to start making a plan for the kiddos. There are plenty of Mount Dora Summer Camps. Keep the kiddos busy with art, theatre, sports camps and so much more!
Mount Dora Center for the Arts Summer Camp
Keep your children engaged through summer break with our creative art camp program. Each week, students will explore different art processes and try their hands at something new.  From painting to sculpting to print making, your child will develop their love and appreciation for the arts with the guidance and support of our certified art teachers. We offer Half Day and Full Day sessions.  Ages 6-14 are welcome. Class spaces are limited and fill up quickly. Register Now.
Lake Eustis Sailing Club Summer Camp
Since 2004, Lake Eustis Youth Sailing Foundation has been offering sailing lessons to central Florida youth.  Students start by learning to sail in a class environment and then put their skills into practice on the water. Students in Adventure groups experience a variety of sailing situations and expand their knowledge by participating in STEM activities related to the science of sailing!  If you have any questions, feel free to ask:  camp@leysf.org  
Week long camps start May 31st thru July 15 2022.

More Info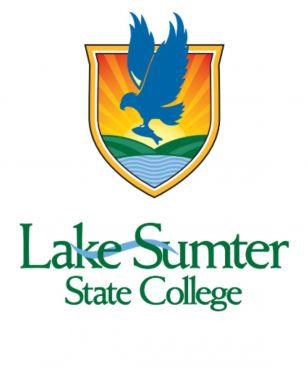 Kids College at Lake Sumter. State College
Kids' College is an enriching summer program for school-aged (1st-12th grades) children to expand their knowledge, learn new skills and have an opportunity for exploration and discovery.
City of Tavares | Camp Ascend
Summer day camp focused on bringing out your child's fun and creative side!
City of Mount Dora Sports Camp
Whether campers have played in our winter league before or just want to get a taste of what team basketball is like, we invite them to check out the camp and learn some basic rules and skills to take with them. Price is $105 per camper.
City of Mount Dora Adventure Camp
A fun-filled week of outdoor adventure with challenging activities such as kayaking, zip lining, rock climbing, laser tag and more. Campers will go on up to four field trips a week! Price is $185 per camper.
City of Mount Dora Ecoventure Camp
Campers will travel throughout Central Florida to experience Florida's vast and beautiful ecosystem. Campers will go tubing, exploring, snorkeling and kayaking. Please note that rain may play a factor in the weekly plans. Campers will experience up to four field trips a week! Price is $185 per camper.
Lil' Bit of Life Horse Camp
When the kiddo's have a day off or a break from school, we host our Horse'n Around Day Camps! These are days full of activity from drop-off to pick-up. This camp is designed for 6 hours of hands-on activities with our horses.

The goal is for the kids to build confidence and strengthen their ability to work with others. There are a lot of life lessons that can be taught in this sort of environment and it's done in such a fun way!

More Info
Are you looking for something for your child to do this summer that will keep them busy, social, creative and having fun all at the same time? This is the camp for them!

Your child will have the opportunity to explore different mediums in a variety of art projects in a fun, encouraging, creative and no pressure environment with other kids in their age group.

Ages are seperated into two groups. Ages 5-10 and Ages 11-14